Voltaire is NOT available for outside matings!
His wonderful parents:
D*Elbcoons Cara Mia ....,,,,....&....... RU*Baunti Kiss Hugo Boss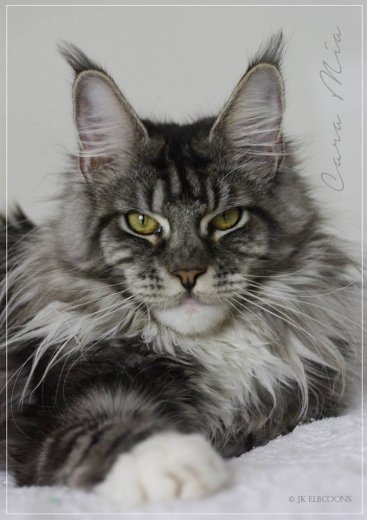 ...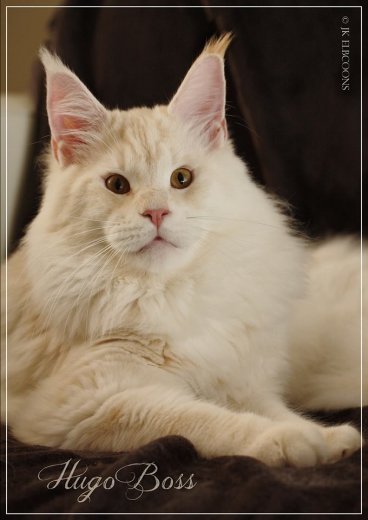 We were searching for a new male for the baby girl we are keeping from our own litter.
Dorothea helped us searching (thank you so much!!!) and showed us this incredible stunner!
It was like a big BANG into our heart when we first saw his pictures!
Will this beauty really be ours???
YES! He is! :)
His mother has a wonderful oldfashion COON look and body with a very nice coat.
Daddy Hugo is very large for his age and has a very promising look!
A very COOL temper too!
Voltair came to us and immediately showed his very lovely and affectionate temper!
Also he is very smart and strong built!
We are so looking forward to see him grow up!

Thank you so much Jenni for trusting this very special boy to us!
We will look after him very good and love him like you do <3

Almost 9 months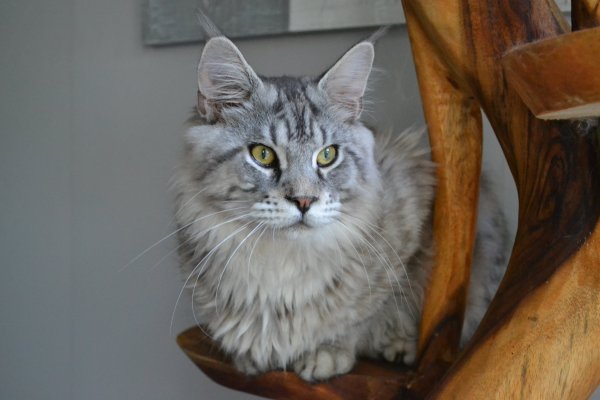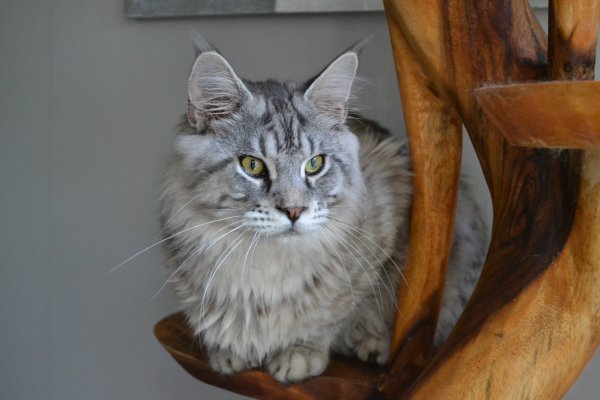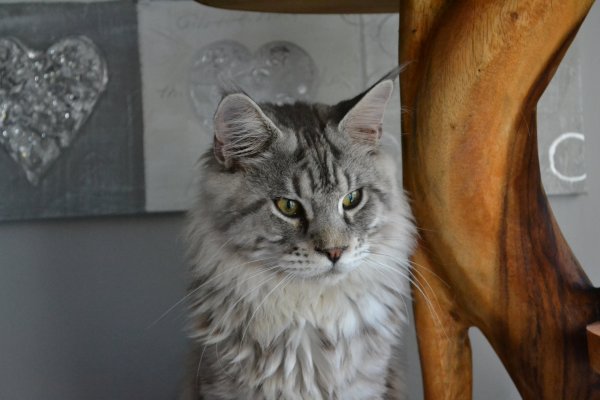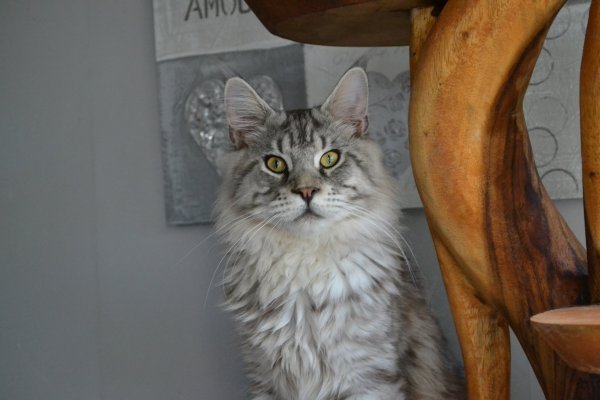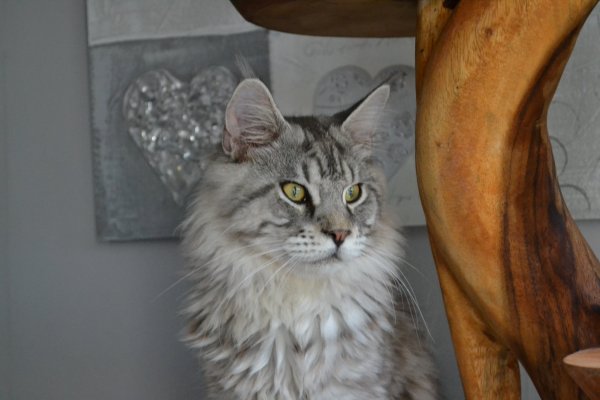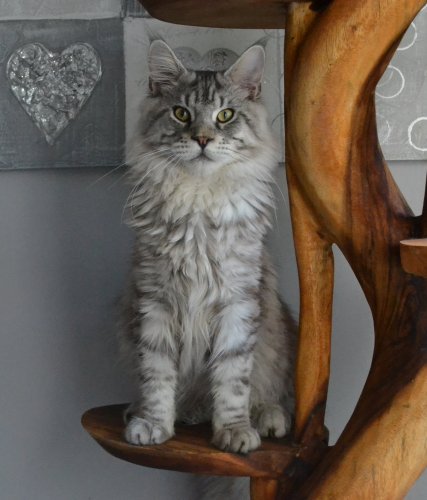 8 months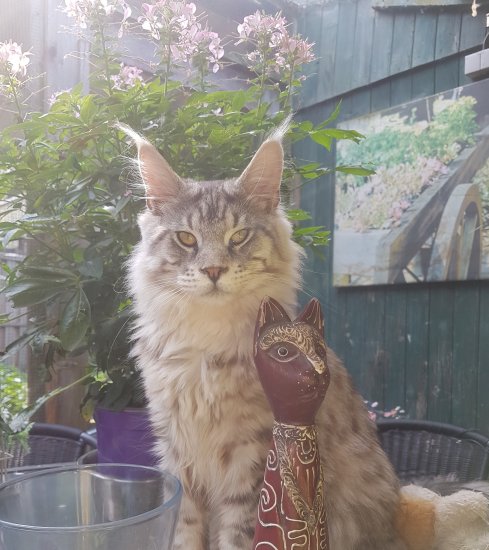 7 months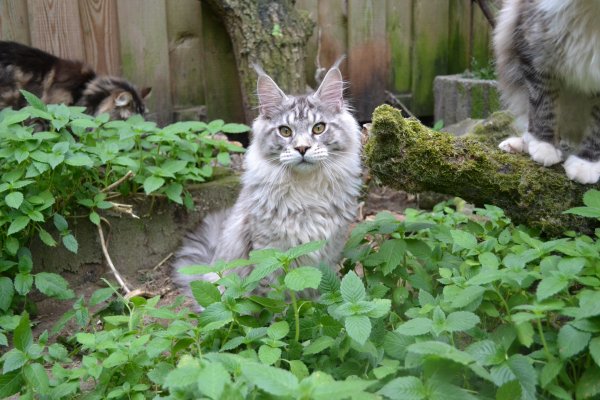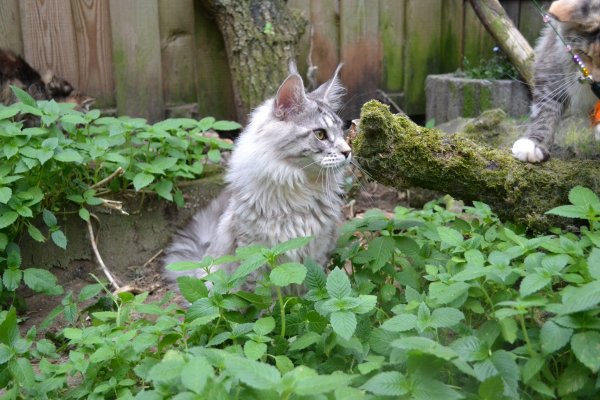 "Wat is dat ding daar voor je neus dan???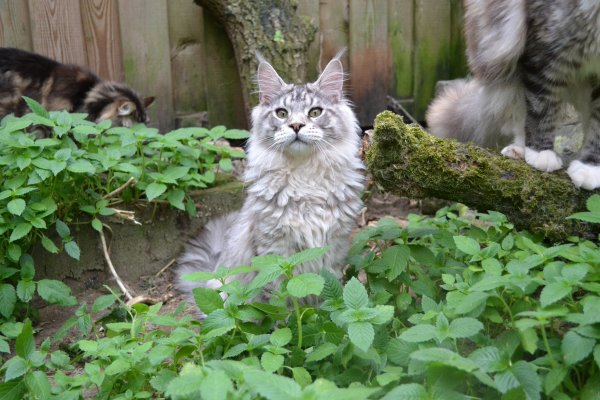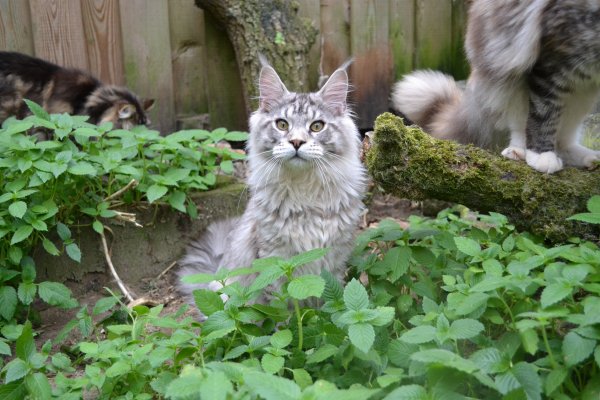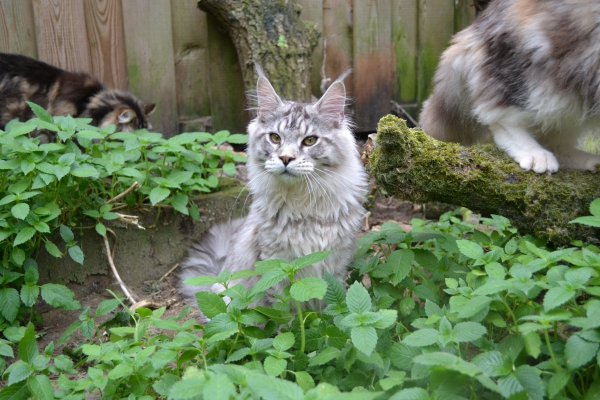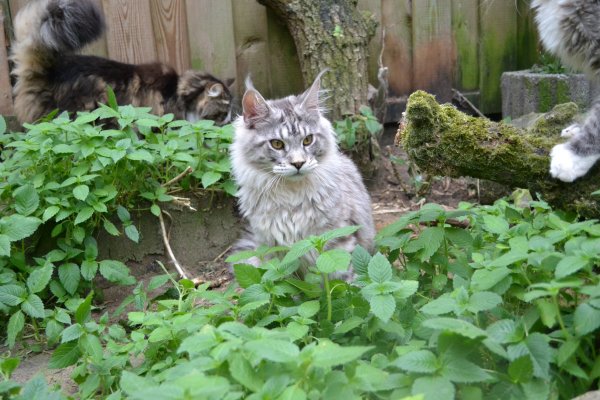 6,5 months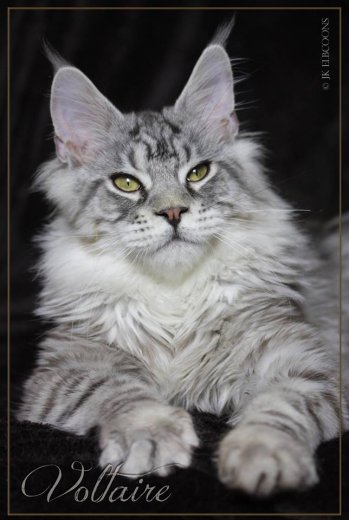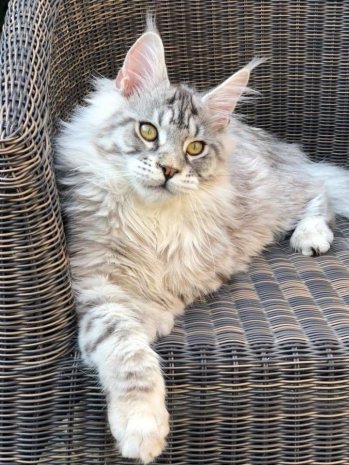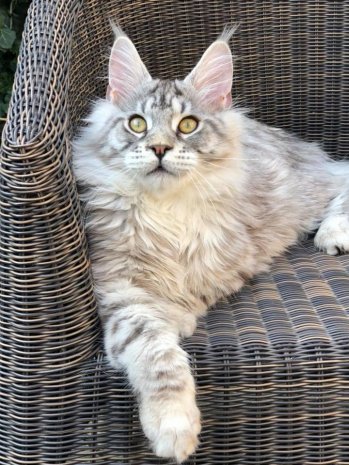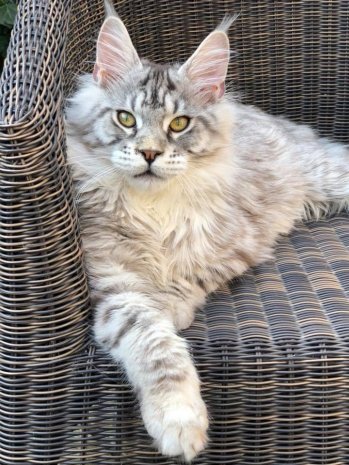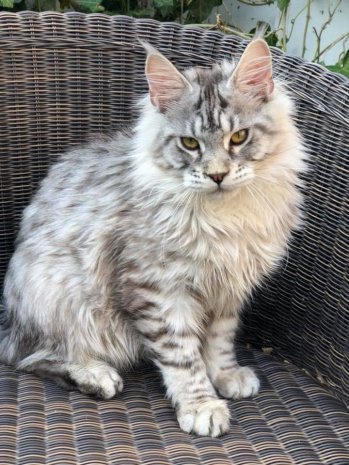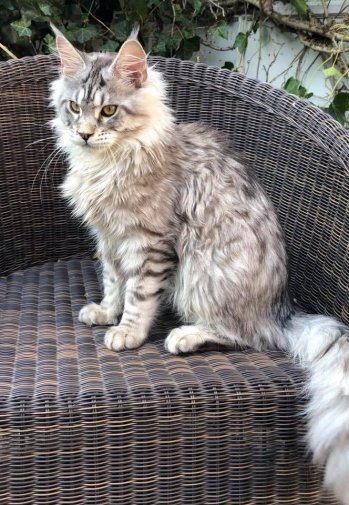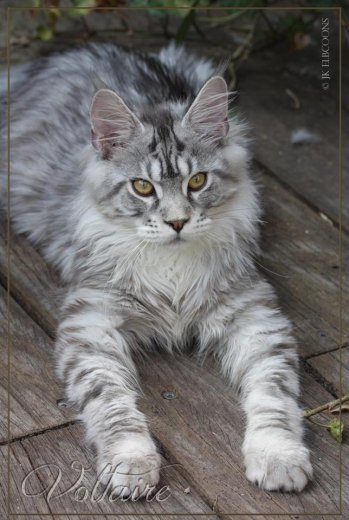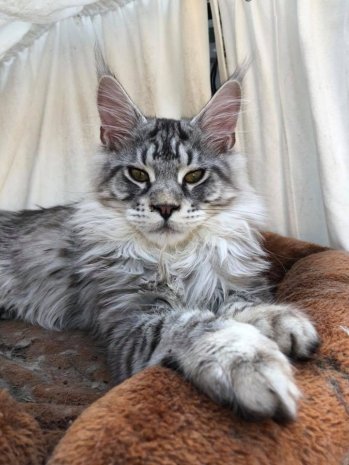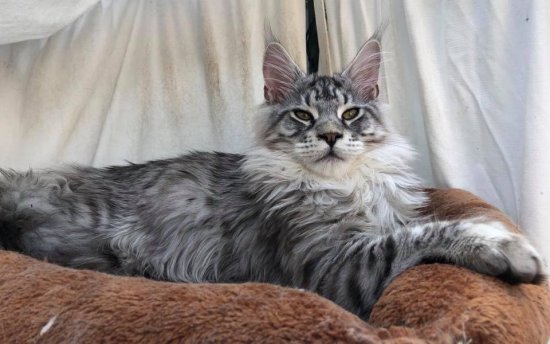 5 months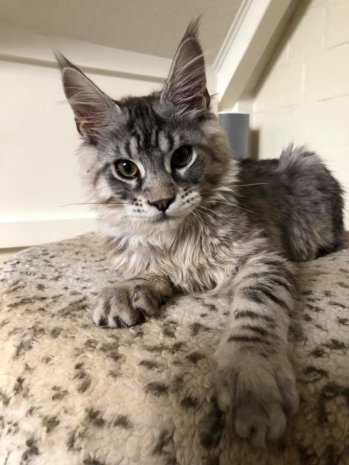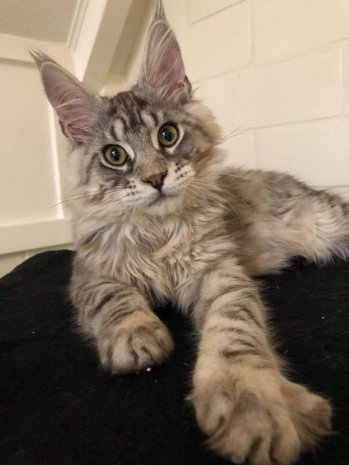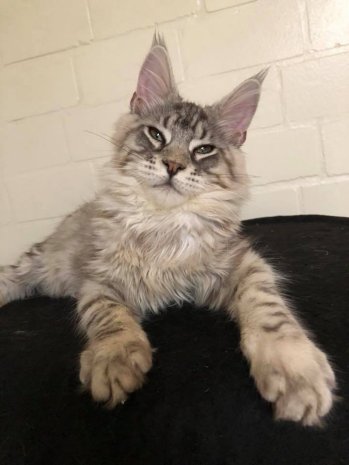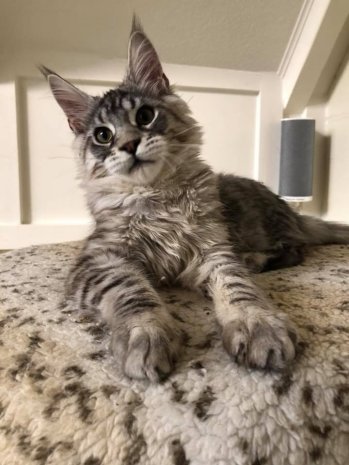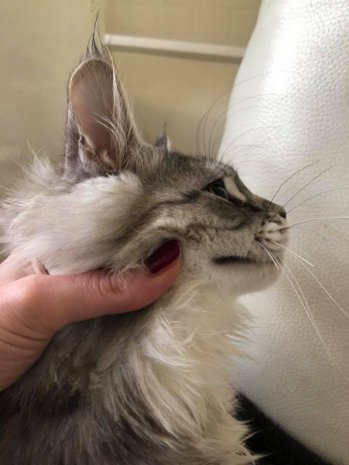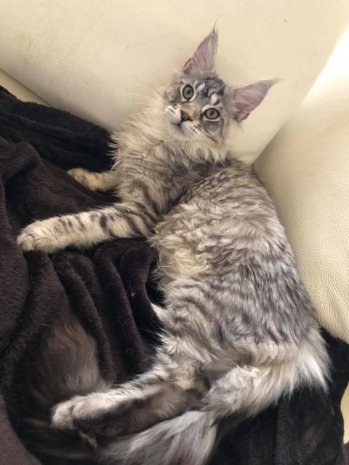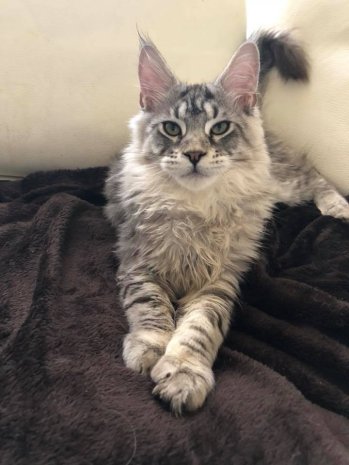 4 months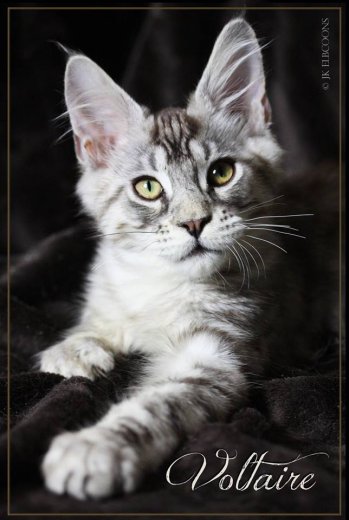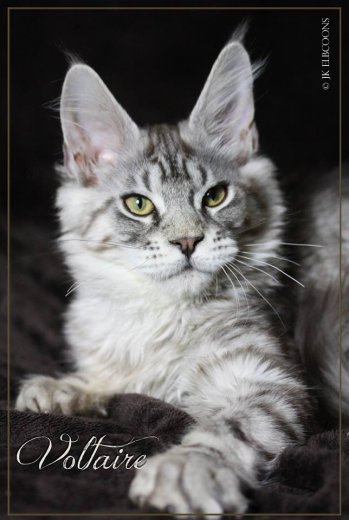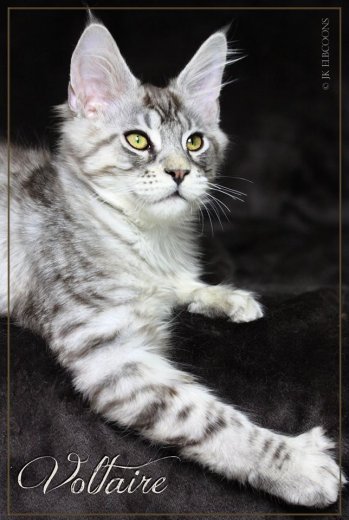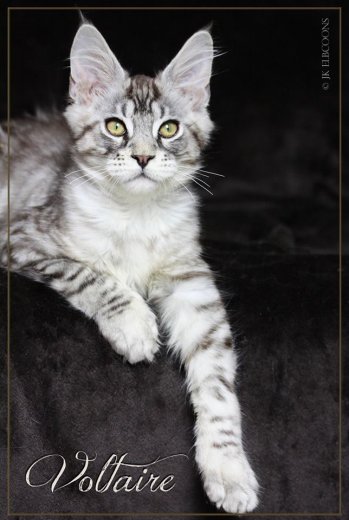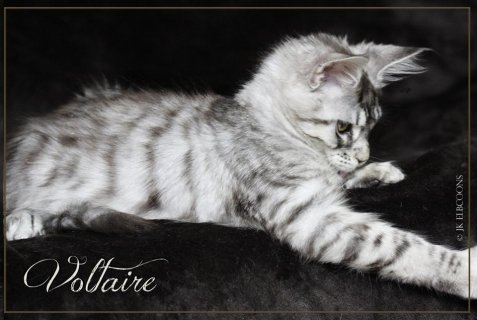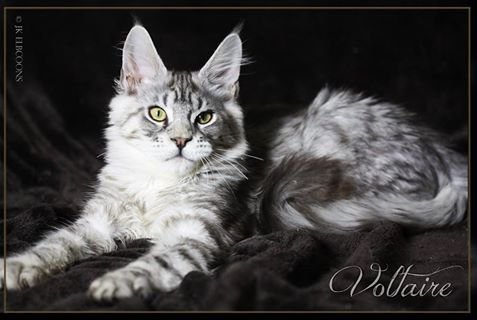 8 weeks